Day Adventures
Our day trips have been staples in our company since we began in 2010. Senderos Patagonia was born from one trip: the horse and hike ride to the laguna of Cerro Castillo. We are pleased to continue offering these options and hope you'll enjoy these local hot spots as much as we do.
Ride and Hike Cerro Castillo
One of our most popular day trips for clients traveling the Carretera Austral is our horseback trip to the glacial lake of Cerro Castillo.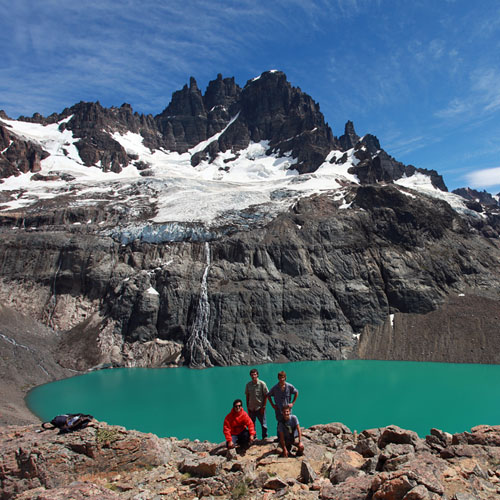 Clients have the opportunity to try their hand at riding as well as stretch their legs as they hike to the sparkling, turquoise lake of the Cerro Castillo National Reserve. 3 1/2 hours of riding and 2 hours of hiking, it's the perfect ride for beginners with amazing views of this soon to be National Park.
Level of Difficulty: Low to Medium, no riding experience is necessary.
Estimated time: 6 – 7 hours
Price: USD$60
We understand travelers don't have a full day to commit to a horseback trip. If you're just looking for a relaxing afternoon or want to try your hand at riding, we offer 3 hour horse trips on the same trail, with views of the Rio Ibanez but not hiking up to the lake. A great option to feel like a gaucho!
Cerro Castillo National Reserve Day Hike, Estero Stream
A fantastic spot in the reserve, few head up this trail that aren't trekking the full circuit.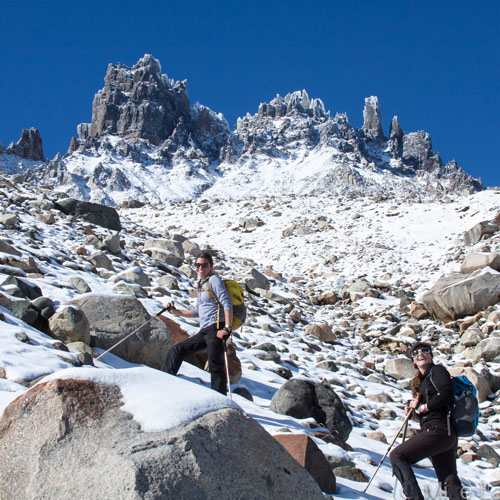 Head up the North West valley of Cerro Castillo to get a different view of this magnificent mountain. Medium difficulty, the shaded trail weaves in and out of Andean beech forest, until reaching the tree line and the amazing views of Cerro Palo, Cerro Chocolate, Cerro Castillo and their glacial lakes.
An excellent place for bird watching where you can view all three types of wood peckers, Andean condors, and maybe even catch a glimpse of the elusive huemul deer.
Level of Difficulty: Low to Medium
Estimated time: 7 – 8 hours
Price: USD$55
For more information and booking, please