About Aysén
Aysén is the second to last most Southern region in the country of Chile.  It is located within the geographical region of Patagonia and is the least populated region in Chile. It was not officially settled until the 20th century because of the rugged landscape and harsh climate – but it's a climate providing for some of the most incredible landscapes one can imagine.
Truly an explorer's dream, Aysén abounds with unexplored mountains, rivers, glaciers, fjords and more.
Some of the most beautiful sites in Chile are featured here, including National Park and World Biosphere Reserve Laguna San Rafael, the marble caves of Lake General Carrera and the Patagonian ice caps, the 3rd largest continuous ice fields after Antarctica and Greenland.
The regional capital of Coyhaique was only recently founded in 1929, and the town of Villa Cerro Castillo, home of Senderos Patagonia, in the year 1966. Until the late 1980s, the region was extremely difficult to navigate, with most passages only rustic trail systems and only small roads in the main cities of Coyhaique and Puerto Aisen.
The Southern Highway ("Carretera Austral"), or Route 7, drastically improved the life of residents with a graveled road of approximately 1,200 kms. north and south through the region. To this day, it is still mostly unpaved, with one small section running just North of Villa Mañihuales to Villa Cerro Castillo – a continuous section of approximately 250 kms.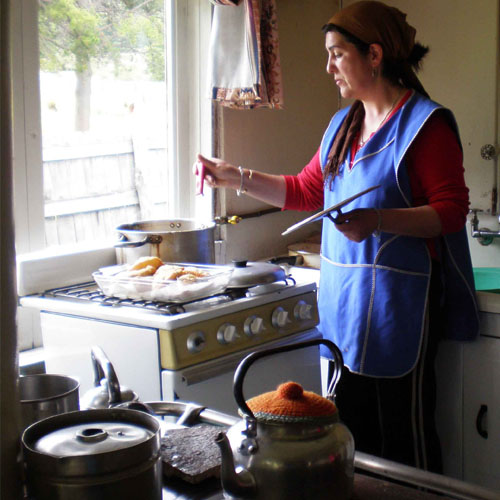 About the people of the region
The people of Aysén are proud settlers who trekked thousands of miles to colonize new land. They are fierce survivors, a population whom settled a wild frontier and remained in the region with sparse infrastructure and communication systems until the last 20 years.
The native Aysensinos are true frontiersman who are passionate about their land and will happily welcome you into their home with warm bread and a round of yerba mate. We know you will be amazed at the hospitality you will receive in a Patagonian home and have the experience to feel the warm wood-burning stoves on a chilly day.
Aysén is a destination beyond words, with each community and zone slightly different. We hope you will take the time to travel the region as a whole, relishing each place, each moment, each experience, and letting them sink in to your being. It's an unforgettable place!
A few links that might help planning your trip through Aysén Region!
Accomodation in Coyhaique, Aysén